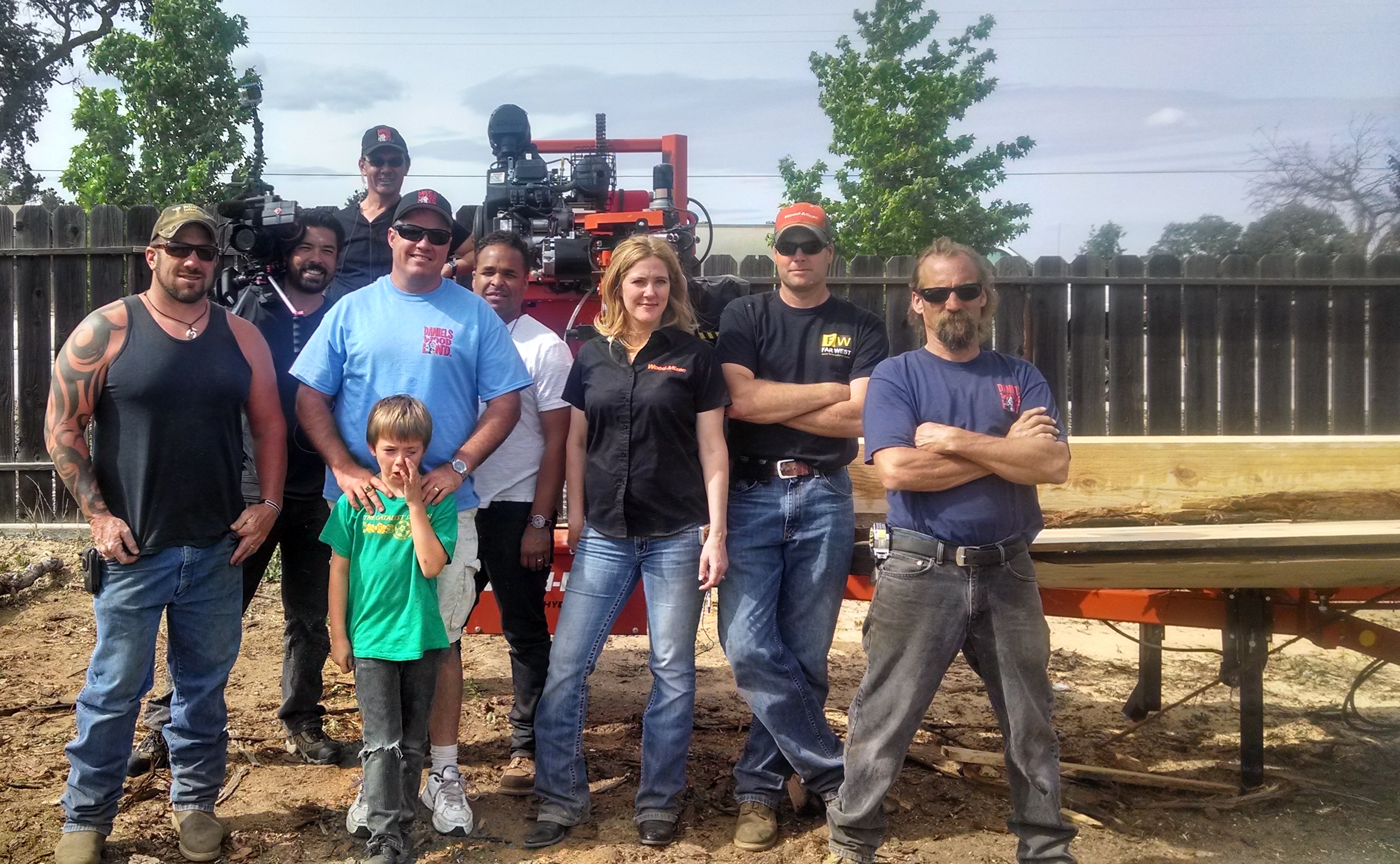 The world premiere of the series The Redwood Kings begins tonight August 1st 2014 on Animal Planet.   Follow this link to view the press release.
Make sure to record all seven episodes of this first season to catch a  few glimpses of some of the salvage of the fallen Giant Sequoia Redwoods, you can read more about the salvage in the the Wood-Mizer Way magazine by going to industry articles by Jenn, and reading, "Salvaging the Giants".
You may also catch us delivering the, " King of Mills" to the "Redwood Kings", in one of the future episodes, none other than a Wood-Mizer of course.
Below are some behind the scenes pictures of the cast and crew working at Daniels Wood Land and in the forest shooting for the first season.  We're super excited and hope you are too.