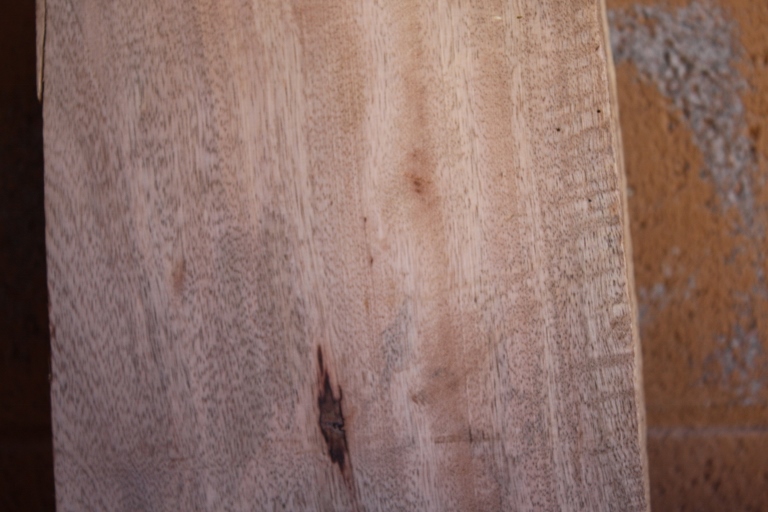 Mango Wood; Mangifera indic
Creamy blonde vanilla colors to chocolate browns with pinks and yellows can occur in this wood. It is frequently spalted as well. Has a high silica content that can be dulling to blades.
Uses are Ukulele's, furniture, and turnings.
Although we acquired this wood locally from a retired turner, and we know it to have been in storage for the past decade, we cannot confirm its origin.