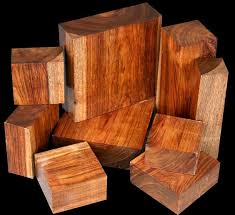 Olneya tesota;
A very hard wood that is difficult to cut in large projects, but it does take a nice finish and turns and polishes well.
Heartwood can range in color from an orangey yellow to a darker red or brown, with darker purple and black streaks. The sapwood can be somewhat yellow while the heartwood can be almost completely black.
Although we acquired this wood locally from a retired turner, we cannot confirm its origin.