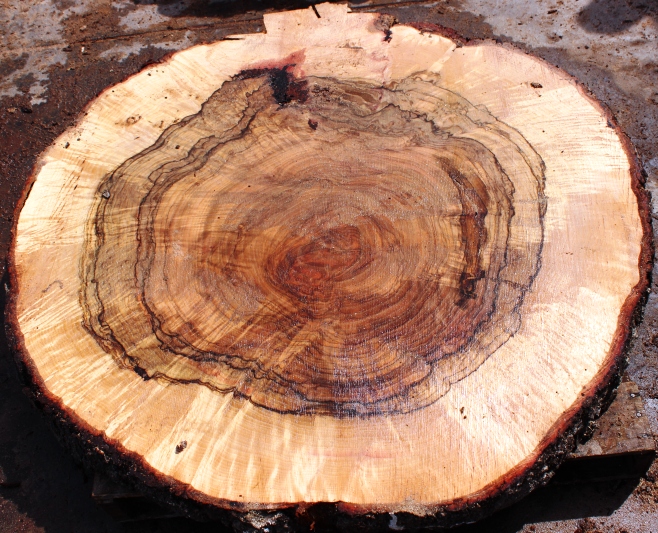 Quercus spp;
The Oaks we carry may be from the Red Oak, or the White Oak Families. Almost anytime you are purchasing Oak from a large chain lumber store, it will be Eastern White or Red Oak. This isn't because Eastern Oak is superior, but because it is more commonly commercially harvested and milled into lumber due to profitability for the sawmill operator. However when these trees are salvaged on the west coast, many small sawmill operators turn the logs into lumber instead of sending them to be firewood or to the chipper.
Far West has salvaged a large amount of California black oak, and California White oak. We also occasionally get Tan Oak, and Blue Oak.
There are many environmental benefits to purchasing your lumber locally in addition to potential cost savings. And by purchasing locally grown oak lumber you can have a uniquely distinct lumber product for your home, while supporting your local economy, and potentially meet the LEED requirements of having your product sourced within a 500 mile radius of your building location.