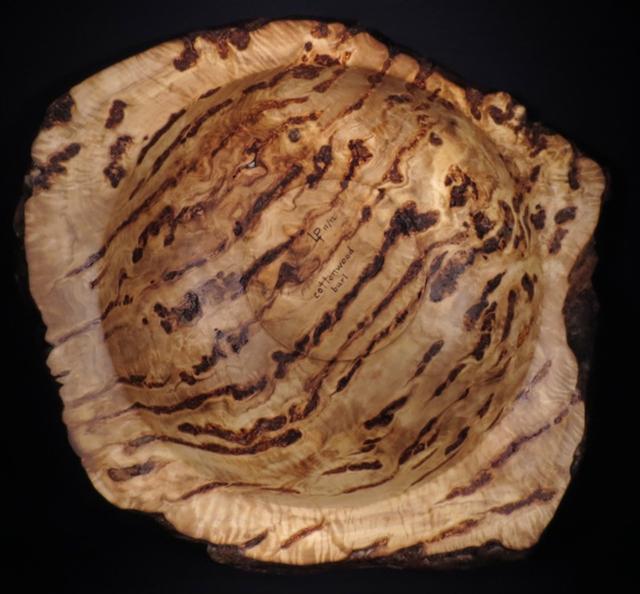 Populus trichocarpa, populous spp.
Cottonwood has been used for many things through the years including; shelving, framing, paneling, sub floors, crates, fruit boxes, pallets, lowboy decks, saddles, children's toys, and caskets. The higher quality cottonwood has been used in turning. You can surf the web at any time and find fine art and bowls that have been created from cottonwood burl, and burl cluster. Cottonwood is frequently stained to mimic other woods including Cherry and Walnut. It is a lightweight, relatively soft, but strong wood. It holds ink for labels well, and adapts well to painted or stenciled projects. And, with qualities similar to basswood, cottonwood fulfills carvers' needs. See also, Poplar.
Cottonwood Live edge slabs are also available.