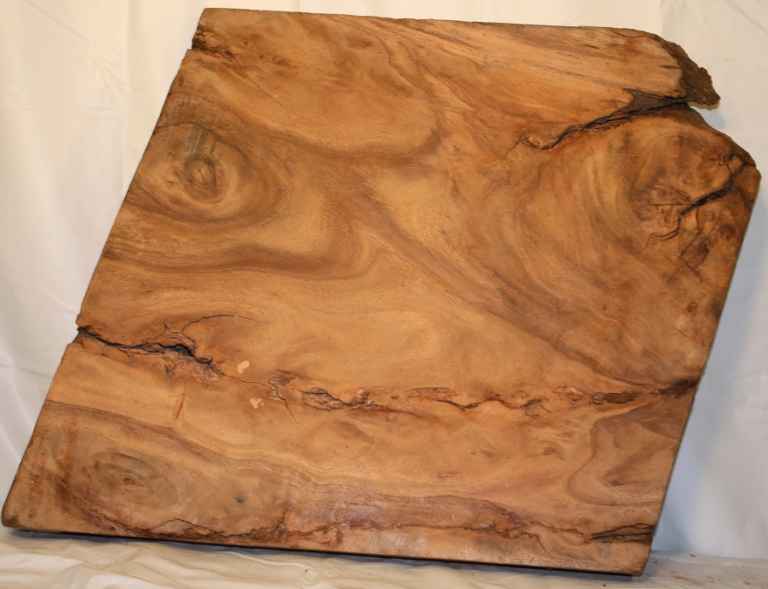 Acacia Koa; Hawaiian Koa
A great tone wood that is also popular with turners. Koa has traditionally been used by Hawaiians for canoes, paddles, and ukuleles and furniture. Ranges in color from warm tans to golden browns with darker streaks and has a distinct luster.
We acquired our Koa from another source and are uncertain of when it was harvested however we know it has been in storage for ten years.